If you're planning to visit San Cristóbal de las Casas in Chiapas, Mexico, you can expect a destination filled with natural beauty, rich culture, and unique experiences. To make the most of your visit, tours in San Cristóbal de las Casas are an ideal option. They will allow you to explore the hidden treasures of this charming colonial city and its surroundings.
Hotel VM San Cristóbal honors the distinctive colonial style of the Magical Town of San Cristóbal de Las Casas, reflecting harmony, elegance, and quality in its architectural concept. Located in the heart of the city, this hotel is the perfect starting point for your adventures in San Cristóbal.
Exploring the Historic Center: Discover the Colonial Heritage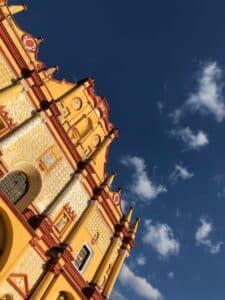 A tour of San Cristóbal de las Casas' historic center is a must to immerse yourself in the city's cultural and architectural richness. Explore the cobblestone streets, admire the colorful facades of colonial houses, and visit the impressive Cathedral of San Cristóbal. Uncover the secrets of the convents and churches that narrate the region's history. Additionally, you can visit museums like the City Museum and the Museo de los Altos de Chiapas to learn more about the local history and culture.
Art and Crafts in San Cristóbal de las Casas
During your tour of the historic center, don't miss the opportunity to explore the rich world of art and crafts in San Cristóbal de las Casas. This tour will take you to art galleries where you can appreciate contemporary and traditional works by local artists. You'll also have the chance to visit artisan workshops and witness the process of creating unique pieces such as textiles, ceramics, and sculptures. Acquire authentic souvenirs and contribute to supporting the local artistic community.
Adventure in Waterfalls and Lakes: Nature in Its Purest Form
If you're a nature lover, a tour of the waterfalls and lakes near San Cristóbal de las Casas will take you to places of extraordinary beauty. Discover the stunning Agua Azul Waterfalls, with their turquoise waters inviting you to swim and relax in paradise-like surroundings. Explore the Misol-Há Waterfalls, captivating with their impressive waterfall surrounded by lush vegetation. Additionally, visit the charming Lake of Montebello, known for its multiple shades and tranquil waters.
Excursions to Indigenous Communities: Cultural Encounter
A tour to the indigenous communities near San Cristóbal de las Casas will provide you with the opportunity to immerse yourself in the rich culture and traditions of the region's native peoples. Visit Tzotzil and Tzeltal communities, where you can learn about their way of life, customs, and craftsmanship. Take part in traditional ceremonies and taste local gastronomy. This cultural encounter will allow you to understand and appreciate the diversity and richness of indigenous culture in Chiapas.
Coffee Route: From Plantation to Cup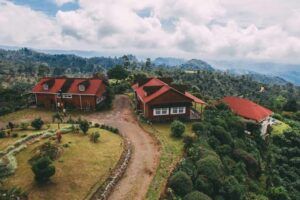 Chiapas is renowned for its delicious coffee, and a tour of the coffee plantations surrounding San Cristóbal de las Casas will immerse you in the fascinating world of this beverage. Discover the process of cultivation, harvesting, and coffee production, from the plantation to the cup. Learn about coffee varieties, roasting techniques, and different brewing methods. Taste freshly brewed coffee and savor its unique and aromatic flavor. A perfect experience for coffee lovers!
Excursions to Natural Parks: Explore Biodiversity
San Cristóbal de las Casas is surrounded by natural parks that host incredible biodiversity. A tour to these parks will allow you to explore their natural beauty and discover unique species  of flora and fauna. Visit the Sumidero Canyon National Park, where you can navigate the impressive canyon and observe majestic rock formations and waterfalls. You can also explore the El Triunfo Biosphere Reserve, home to a wide variety of species, including the famous quetzal. Enjoy hikes, birdwatching, and the tranquility of nature.
With these tours in San Cristóbal de las Casas, you'll have the opportunity to discover the treasures that this city and its surroundings have to offer. From colonial heritage to lush nature, indigenous culture, and delicious Chiapaneco coffee, each experience will provide you with a unique glimpse into the magic of Chiapas. Don't miss the chance to explore this Mexican gem with the right tours!