San Cristobal de las Casas is one of the many magical towns in Mexico, as its great cultural richness has made this destination one of the most visited and a favorite of those travelers looking to live great adventures, expand their horizons, connect with nature and enjoy the true Mexican charm.
In this blog we present 5 things you can do in this picturesque destination.
Visit the Textile Center of the Mayan World.
San Cristobal de las Casas is one of the places in all of Chiapas with an unmatched cultural richness, so much so that one of the first places you have to visit is the Textile Center of the Mayan World.
In this cultural precinct is located in the Los Altos de Chiapas Cultural Center, it is divided into two sections, first floor and upper floor, in the latter you can find on display more than 500 garments belonging to the Mayan culture of the Chiapas and Guatemalan area divided into several sections, among which highlights the type of cut, clothing, types of embroidery and materials chosen for each garment. 
Admission to this museum is around 65 Mexican pesos any day of the week, while on Sundays access is completely free for the general public. The opening hours are from 9:00 am to 6:00 pm and there are several promotions for students, minors, teachers and senior citizens.
Fall in love with Sumidero Canyon.
The Sumidero Canyon National Park is one of the most important and fun attractions you can visit in San Cristobal de las Casas. It is a geological fault that extends 32 kilometers over the Grijalva River, in the Chiapas jungle. It is composed of 32,000 thousand hectares of protected natural area and visiting it is quite a spectacle.
In this area you can take some boat tours through the river to admire the natural beauty of its waterfalls and walk through its jungle-covered mountains. In addition, you can enjoy outdoor activities such as rappelling, guided expeditions through the jungle, mountain biking, kayaking and zip-lining.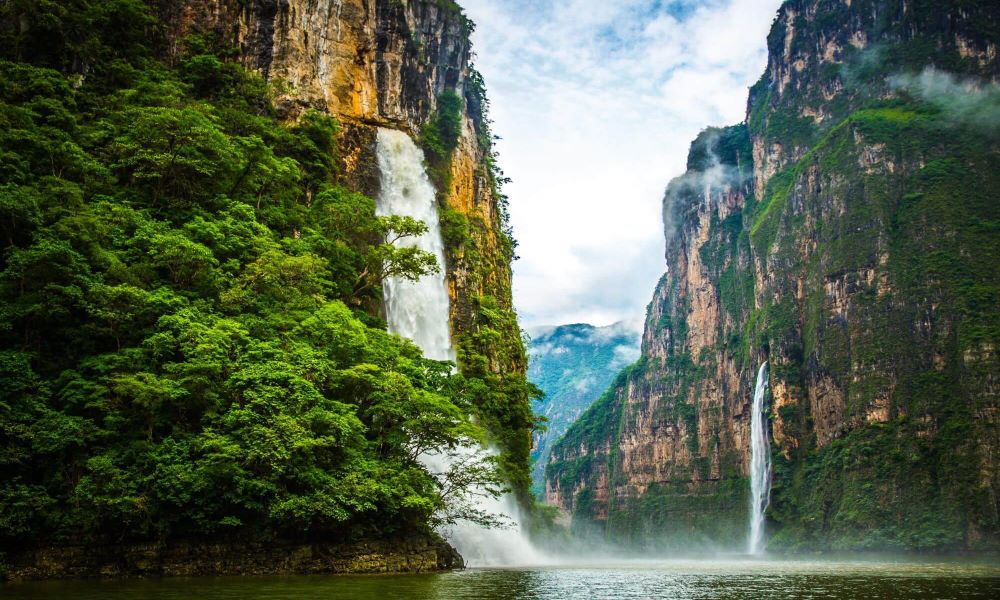 Visit the baroque churches of San Cristobal.
San Cristobal de las Casas is a town full of history and tradition. A vestige of this are the impressive constructions of its baroque cathedrals.
Throughout San Cristobal you can find several churches and cathedrals that still preserve their colonial baroque style and preserve part of the history of this town. We recommend visiting the Church of Santo Domingo de Guzmán, the Church of Guadalupe, the Cathedral of San Cristóbal Mártir and the Church of San Cristobalito. Each one of these churches preserves a unique style and has several spectacular details.
Stroll through the handicraft markets of San Cristobal.
Part of the cultural and social identity of San Cristobal de las Casas resides in its markets. There are currently 3 important markets that you should visit during your vacation and where you can find great products:
San Francisco Market:
This popular market of San Cristobal is the only one in the destination to be completely specialized in typical sweets of the region and handicrafts. In it you will find an endless number of stalls and shops where you can find sweets such as cocadas, marzipan, cookies, traditional sweet bread, wafers, pepitas, and much more.
You can visit the San Francisco market from 7 in the morning until 8 at night, and even, here you can take a tourist streetcar that runs through the most important areas of San Cristobal.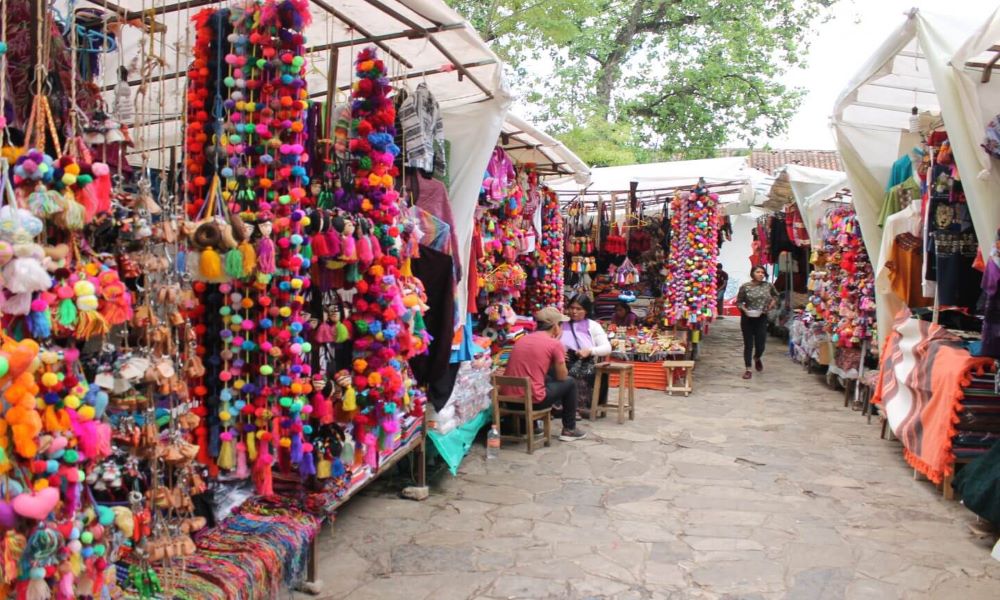 Mercado Viejo: 
The Jose Castillo Tielemans Market, better known as the "mercado viejo", is a traditional Mexican market where you can find various craft stalls, some restaurants, fruit shops, groceries and everything you need to stock up during your vacation in San Cristobal.
It is located near the main square of the town, so it is quite central.
Santo Domingo Handicrafts Market: 
This market is one of the busiest in the city. It is located in the front esplanade of the Cathedral of Santo Domingo de Guzman and in it you can find various products such as fabrics and textiles, clothing and embroidery, jewelry, Mexican sweets, ornaments, wooden crafts, and countless products made by artisans from Chiapas.
The market is open from 9:00 a.m. to 8:00 p.m. every day. Admission is free and the prices of the handicrafts are quite affordable.
Taste the delicious Chiapanecan gastronomy in its restaurants.
Last but not least. Something that you must do in San Cristobal de las Casas and that you really can't miss if you want to live a great vacation experience, is to eat!
One of the many attractions of this place is its vast traditional Mexican gastronomy, truly, in every corner of this town you will find delicacies so delicious that you will want to eat and eat. The offer ranges from traditional dishes of the region such as Tamal de Bola or Sopa de Pan, snacks such as esquites and marquesitas, and why not, some prepared pork rinds, one or another Mexican candy and sweet bread to eat while you walk through its colorful streets.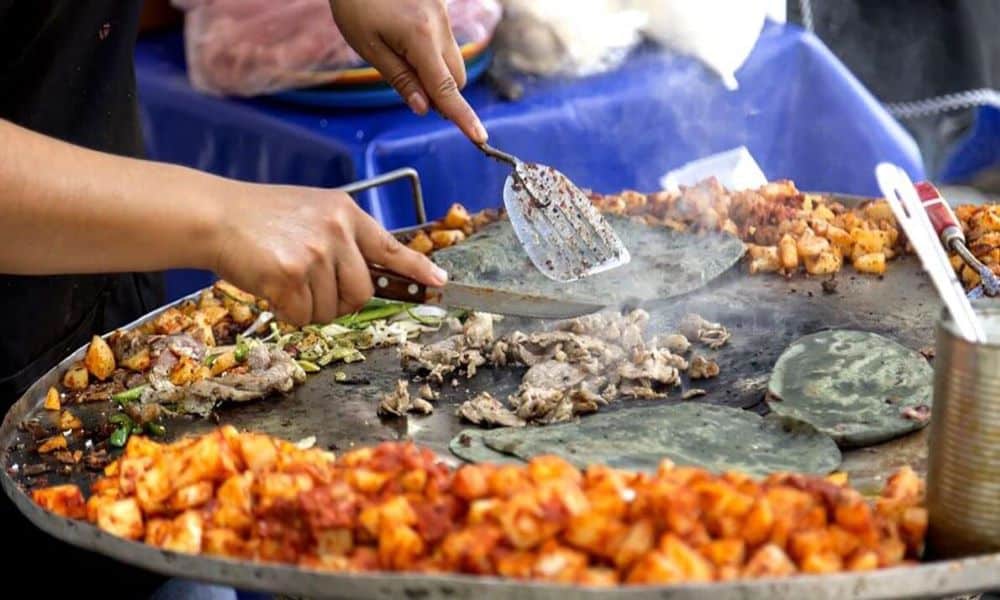 Remember, vacations are not only enjoyed with your body and soul, but also with your stomach!
Enjoy San Cristobal de las Casas with VM Hotels.
Because your rest is the most important thing, VM Hotels offers you VM San Cristobal. The ideal place to enjoy this magical town. Our colonial style in combination with a natural environment, will provide you with the peace and relaxation you need to enjoy your vacation to the fullest. Come and meet us.