The food of southern Mexico is a true gift to national gastronomy. Thanks to the great pre-Hispanic influence and the mixture of cultures, the area of Chiapas has several typical dishes that are true works of art. 
Discover unparalleled dishes in our blog! Continue reading.  
You might be interested in: 5 things to do in San Cristobal de las Casas. 
Tamal de bola.
The tamale is a dish that you can find anywhere in Mexico. You can taste this delicacy in different presentations and styles. In this case, the tamal de bola is a typical dish from San Cristobal de las Casas and its surroundings.   
The tradition of this tamale comes from pre-Hispanic times when it was part of the diet of the Chiapanecan Maya. It is prepared from two corn doughs of different textures, these are placed on a corn husk and filled with Simojovel chile sauce, of Chiapanecan origin.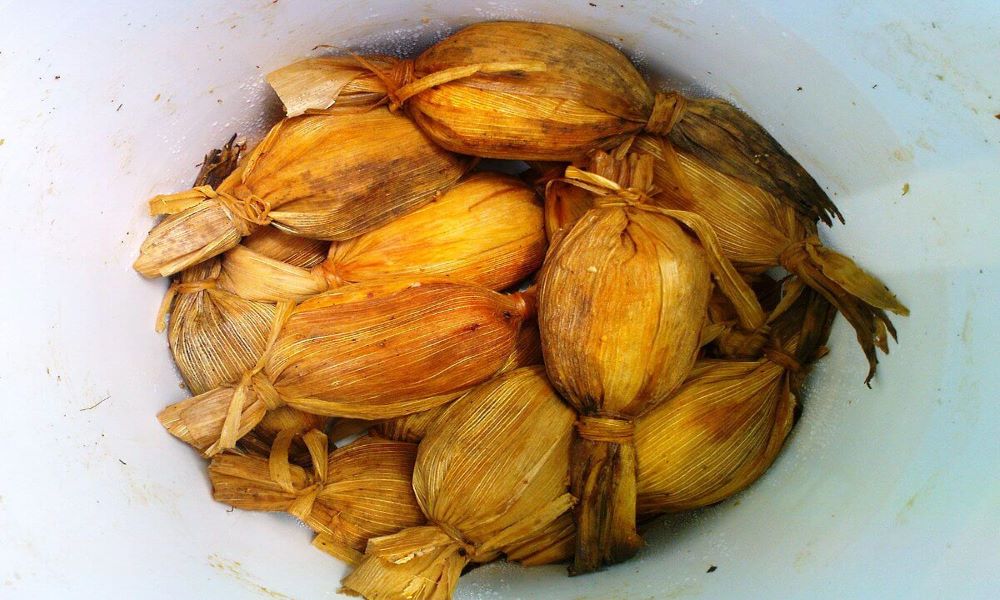 Bread soup.
Bread soup is one of the most representative dishes of San Cristóbal de las Casas. This food was introduced by the Spaniards during the time of the conquest and was only prepared during Holy Week and religious festivities.  
Throughout the years, the recipe for this traditional soup has been modified to obtain the flavor that today can be tasted in restaurants and some regional festivities. The most characteristic ingredients are pan coleto, fried plantain, saffron, boiled egg, and raisins. 
If you travel to San Cristobal, you should not miss it!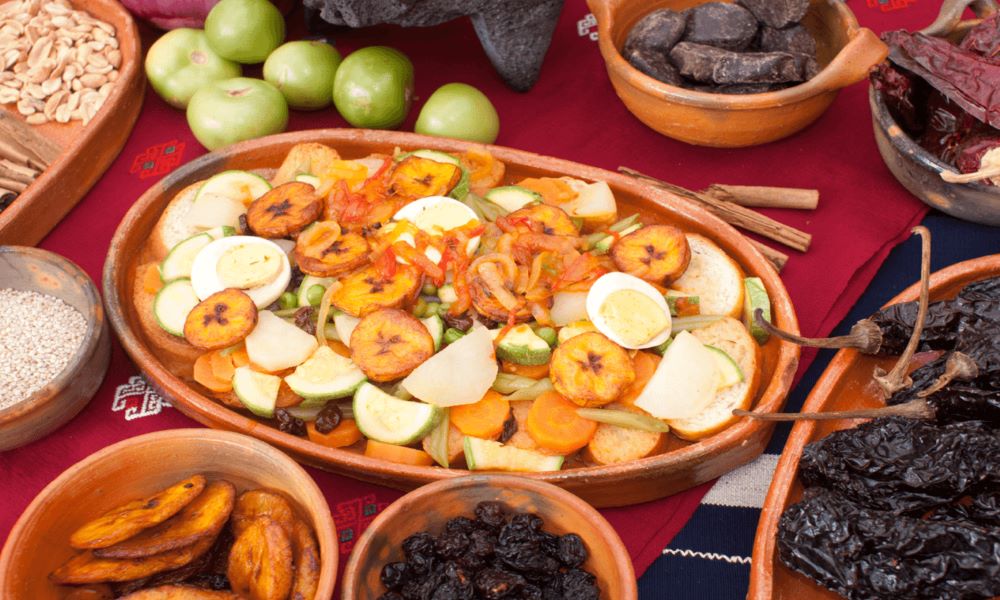 Chalupas coletas.
Undoubtedly one of the dishes you should not miss during your vacations in San Cristobal de las Casas is the Chalupas Coletas. This delicious snack made of creole corn tortilla is an incredible option to enjoy at any time of the day. 
This dish is composed of a corn tortilla with beans, shredded pork or beef, grated carrot, and beet, and sprinkled with Chiapaneco cheese.
Pozol.
Pozol is a drink of Mayan origin that is still consumed in Mexico, mainly in the Chiapas and Tabasco areas. This elixir was part of the diet of the average Mayan man and was believed to be an extremely refreshing and nutritious drink. 
The tradition surrounding the preparation of pozol makes it one of the most popular drinks in the area and an object of curiosity among citizens and tourists visiting San Cristobal de las Casas.   
To prepare pozol, not much is needed. Just boil corn in water with lime, and grind it together with cocoa beans to obtain a paste. Then cold water and sugar are added to sweeten it. Nothing complicated and extremely delicious! 
Nucú.
Something that characterizes the vast Mexican gastronomy, is those exotic flavors that we can find in some regions of the country, such as in Chiapas, where you can enjoy the Nucú. 
Like the grasshoppers, the nucú is an edible insect that can be tasted in different presentations. Normally, it is consumed as a snack and can be found in small shops or street stands. These are accompanied by lemon, chili powder, and salt.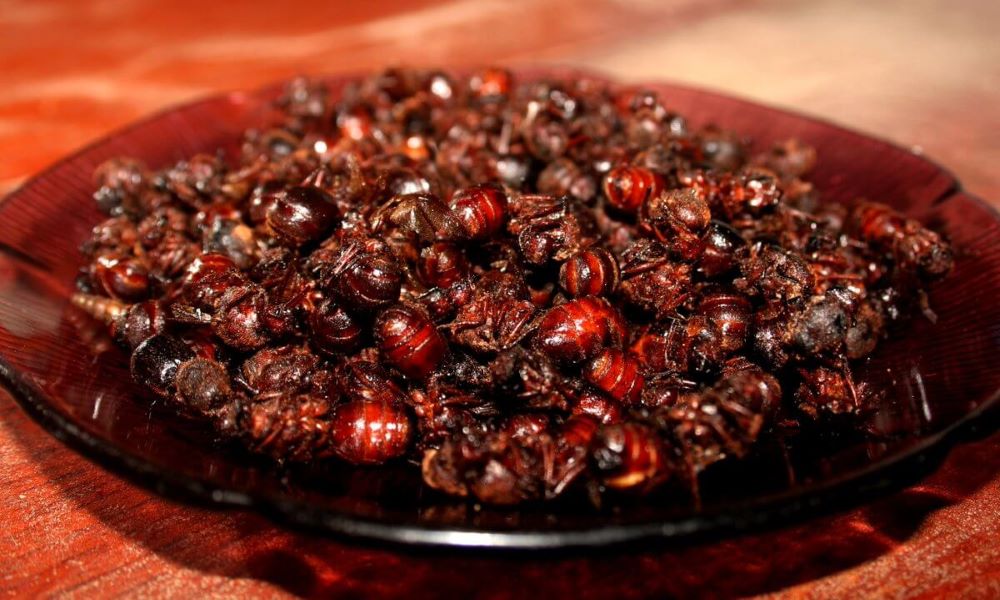 You may be interested in: How to get to San Cristobal de las Casas? 
Try typical Chiapanecan dishes at VM San Cristobal.
At VM San Cristobal you can try delicious Chiapanecan dishes in our restaurant La Chimenea, which specialized in traditional Mexican food. 
Come and taste the real Chiapanecan flavor. Make a reservation now!